920-779-9975 or 888-853-9975
| | |
| --- | --- |
| We have Boss Bags for your bike - what kind of motorcycle do you have? CLICK HERE IF DROPBOX DOESN'T WORK. | |
| | |
| | |
| | |

Boss Bags USA
111 Industrial Park Ave.
Hortonville, WI 54944
toll free: 1-888-853-9975
1-920-779-9975

New Hang bags

New Triple bags for Detachable Windshield

Also pouches for Fairings

Motorcycle Saddlebags by Boss Bags, Inc. is a maker and distributor of high quality detachable leather motorcycle saddlebags and luggage for Harley Davidson, Kawasaki, Suzuki, Yamaha, Honda VTX and Valkyrie bikes. Made in the USA! Browse through our saddle bags. We have leather motorcycle saddlebags, hard saddlebags, saddlebags for sportster, harley saddlebags, and more. These motorcycle panniers are the finest bike bags for your bike.
Above is #50G on Heritage, click to enlarge
New Leather extended saddle bags. These drop saddlebags fit the Harley Davidson Street glide, Ultra, Road King, Road glide Click here or on photo to see more of these lockable leather saddlebags.
Already have Boss Bags? We can put them on our site! email pics to BossBags1@aol.com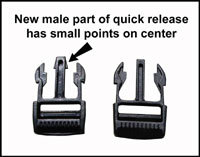 888-853-9975 or 920-779-9975
Any ?'s can be e-mailed to bossbags1@aol.com
(c) Copyright 2004 Boss Bags Motorcycle Saddle Bags